hear is the front knuckle I am thinking about using it is out of a new Malibu. It comes with 1.25
by 11 7/8 rotor and its aluminum with a removable bearing hub. The hub is 5 on 4.5 and its the
same spline as the rear hubs I want to use that I posted earlier.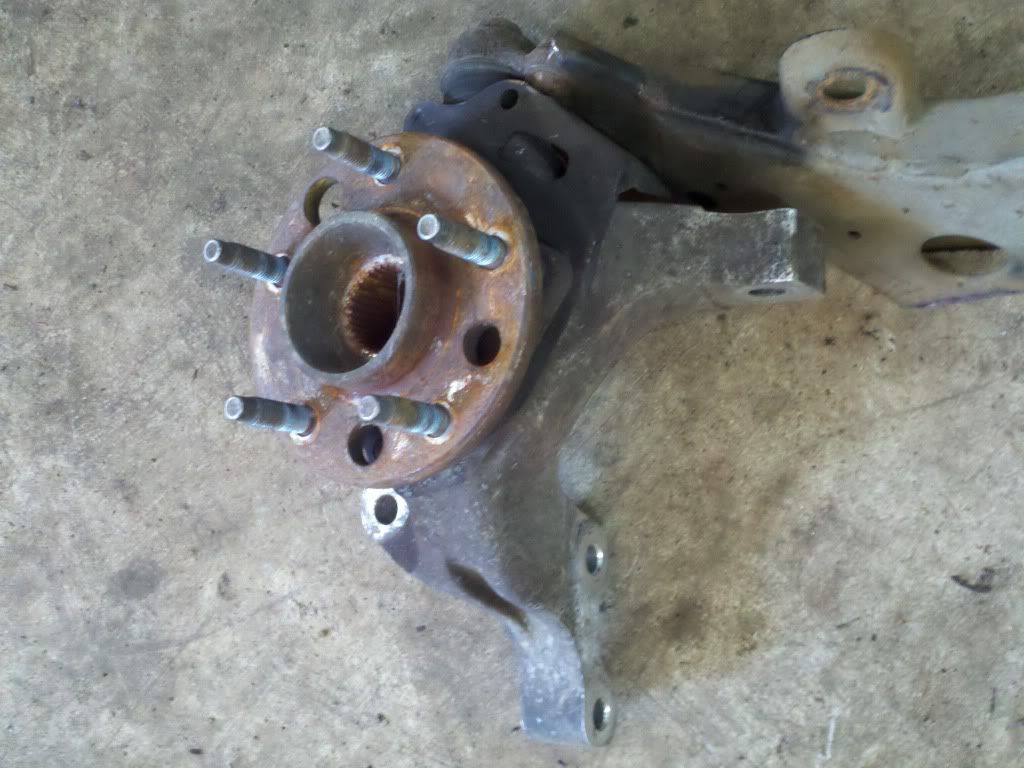 The two cvs are explorer and intrepid I plan on making my own cv shaft and use intrepid outers.
Hear is some playing with the rear diff I think with some work I can make it a no wheel well
cut fit. The only thing is the diff would be 3 inches north of the rear hub, but the short trailing
arm would keep it with in manageable. This is going to be something I would want to try latter.
There is also photos of the diff in center and it will be perfect. I will be moving the diff over
to keep the drive line right down the pipe. For the drive line I think I will get the rock crawling
yokes they are made to fit a 1.5 tube and use 120 wall 4130 for the drive line.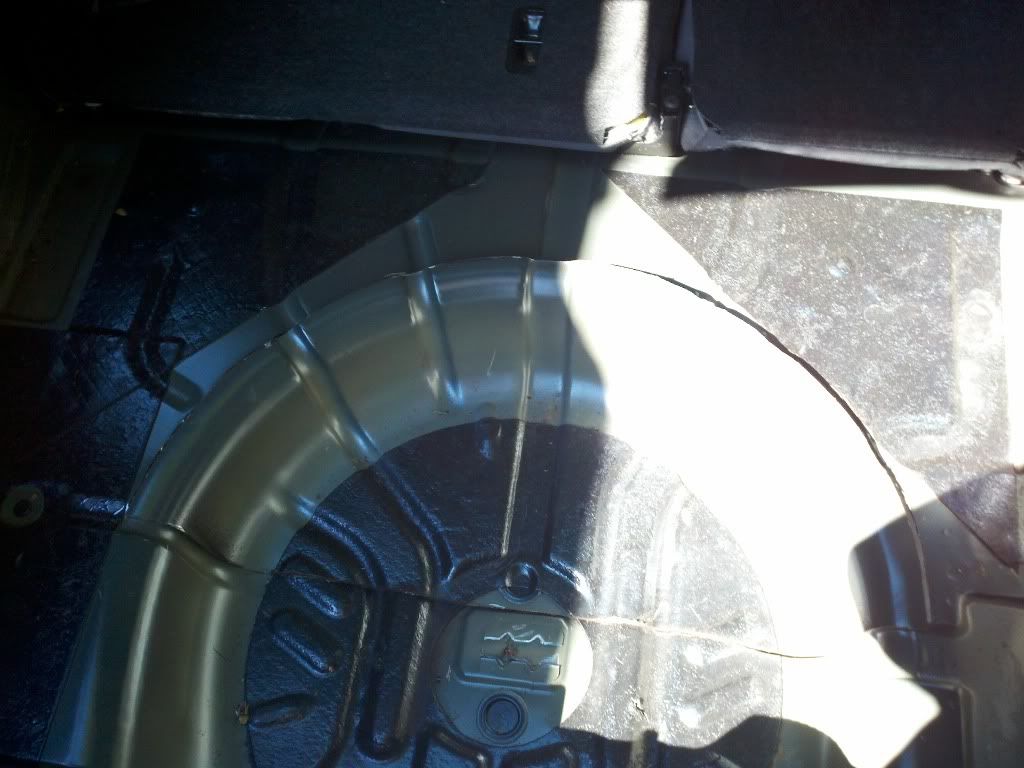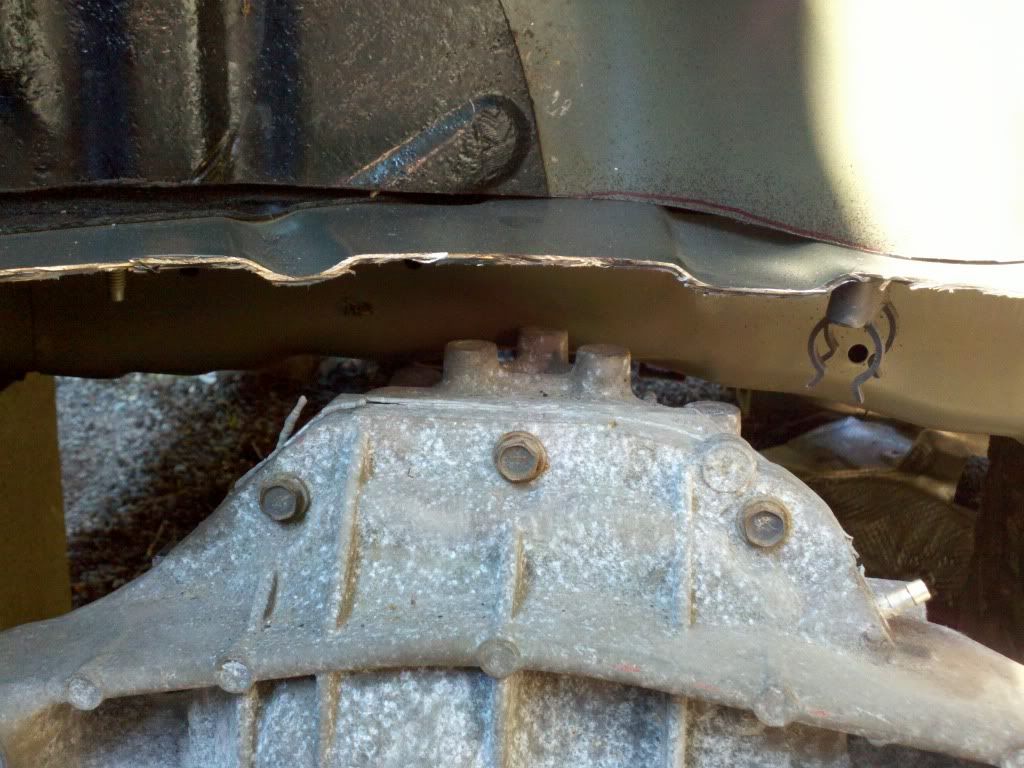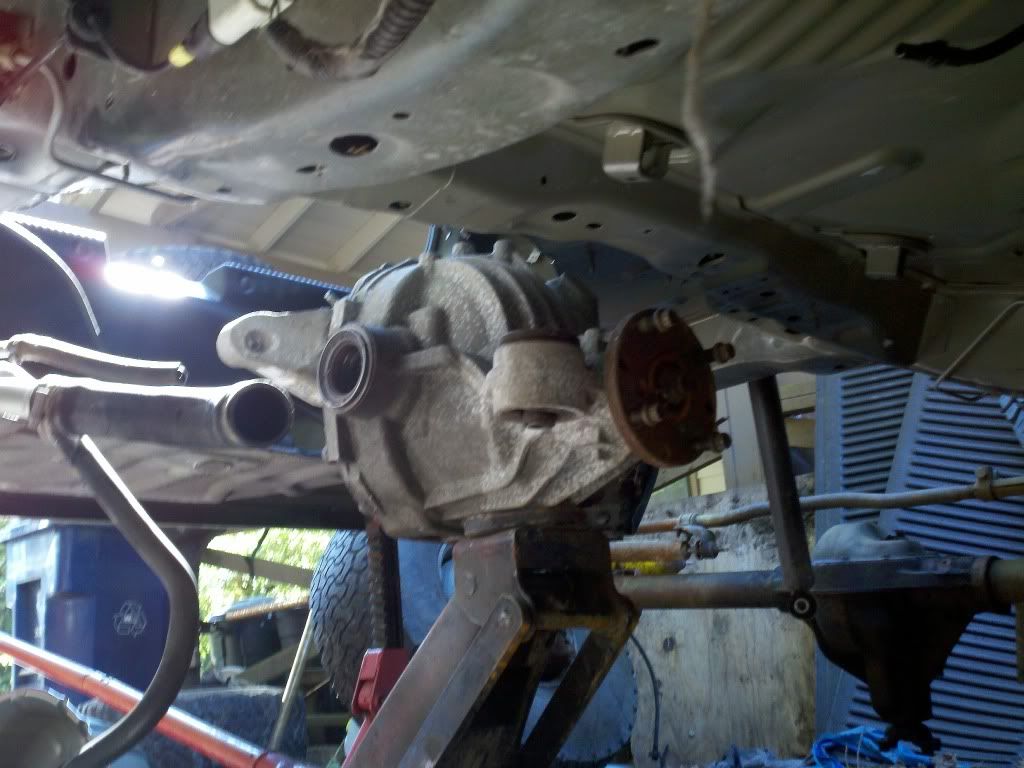 The hole is for a fuel pump we cut a hole in focus's to turn a 3 hr job in to a 30 min and slap
a little carbon fiber cover over it. Also with the diff in there I think I can make a gas tank that
saddles the drive line like a subaru and would hold tons of gas and would not take up room in the car.