Hello again,
Despite the warm weather in the northeast, the ice racing season is coming! We haven't missed a winter in the last 30+ years. Sometimes it's a short season but it's a lot of fun.
Ice racing is a great way to keep your racing skills up over the winter and to also learn new skills in car control (we spend lots of time sliding) So if you're tired of sitting home bored because of the snow and cold how about getting out and enjoying the winter and come try ice racing. We race nine classes of cars from bone Stock Street legal cars that are driven to the race track to our purpose built tube frame winged Super Modified race cars.
If you're not sure you want to try wheel to wheel racing we have a way to get out on the track with our new "20-20" event. This is held during our daily ice racing lunch break and you can drive your street car out on our ice racing track for 20 minutes for only $20! All you need is a helmet and snow tires and track day rules apply. If you have never been to a track day the rules are like this no contact between cars! No passing except on the straights. And don't get yourself stuck in a snow bank trying to show off because you only get 20 minutes.
We race as soon as we have 12" of ice at these lakes in upstate NY near Albany: Lake George, Lake Algonquin, Caroga Lake, Tupper Lake, Warner's Lake, Ballston Lake, Round Lake.
For more info visit our web site at
http://www.icerace.com
and the AMEC ice racing rules are here:
http://icerace.com/pdf/2016Rules.pdf
and we have a great message board also here:
http://bamecmessageboard.runboard.com/
For Street Legal class info call or e mail Michael Waterhouse at (518) 810 8831
waterhmp@hotmail.com
For Modified Studded/screw classes call or e mail me Dave Burnham (518) 875 6956
racing48@nycap.rr.com
Our schedule changes with the weather so watch
http://www.icerace.com
for details or shoot me a note and ask to get put on our e mail list.
You can ask questions here too we will be checking back in to answer any that come up.
Below are two video links that show what we do both from last season. The first one is from the "big stud" classes, the second is from our street legal classes and the third is a neat video done on AMEC by Mobil one the grid a few years ago.
https://vimeo.com/125333771
http://www.grid1.tv/motorsport/article/would-you-race-on-a-frozen-lake
Gas prices are way down so take advantage of the lower costs to come racing with us this year. Plus it's only $60 to get 3 full races of 20 minutes in length plus two practice sessions!
Thanks for reading and please ask questions and I will try to answer.
Here's a pic of me racing against pro drifter Vaughn Gittin Jr.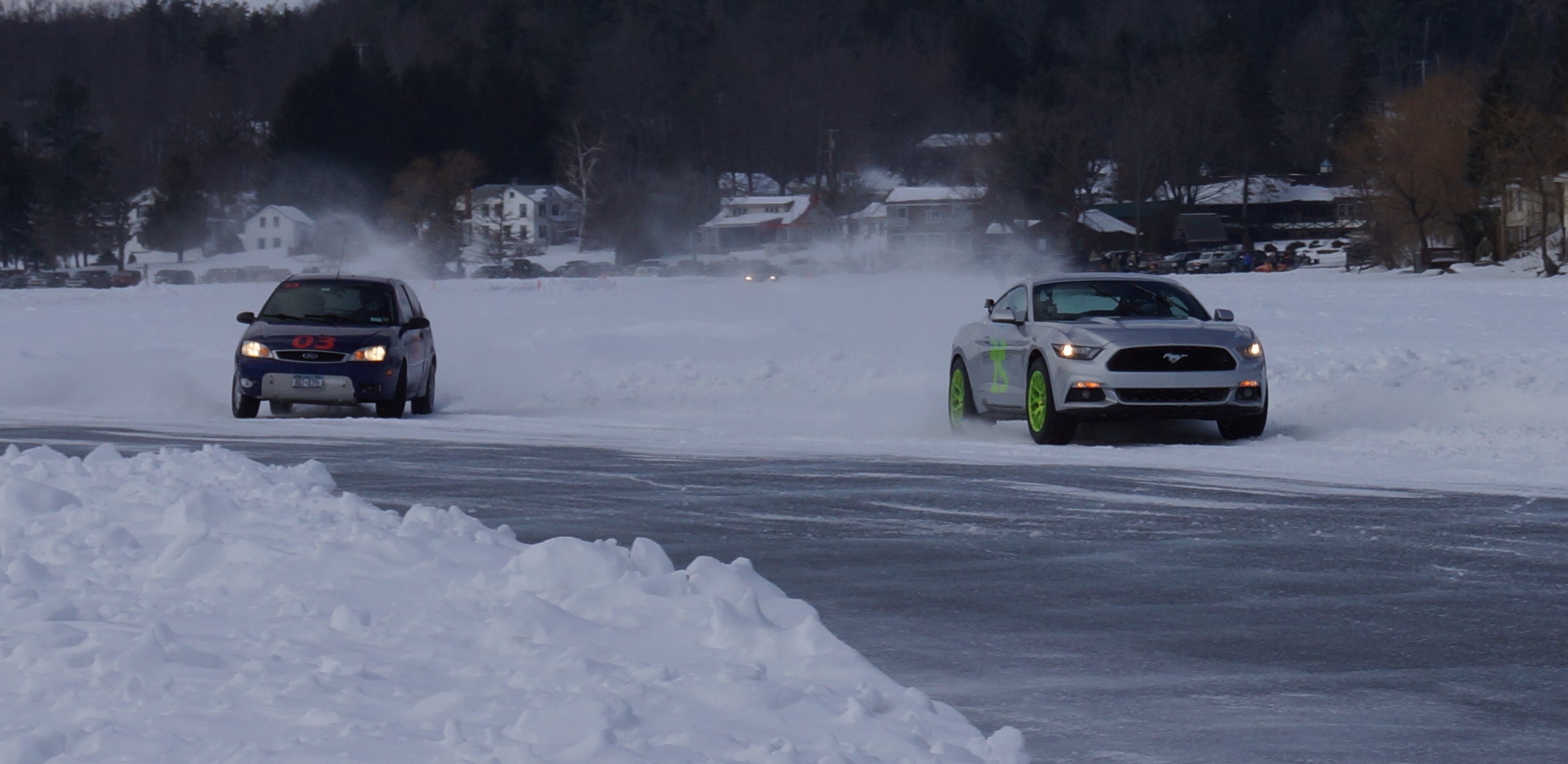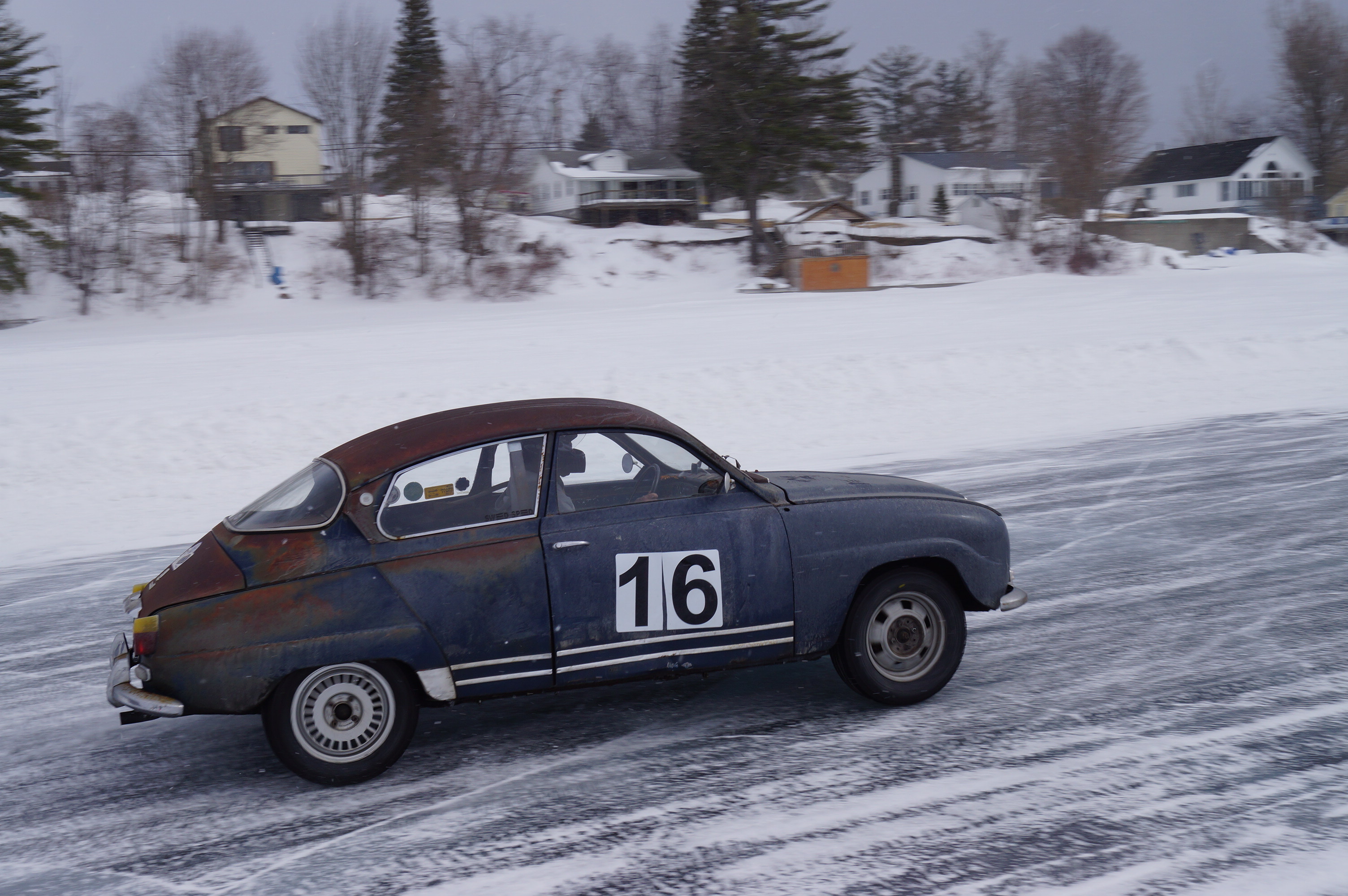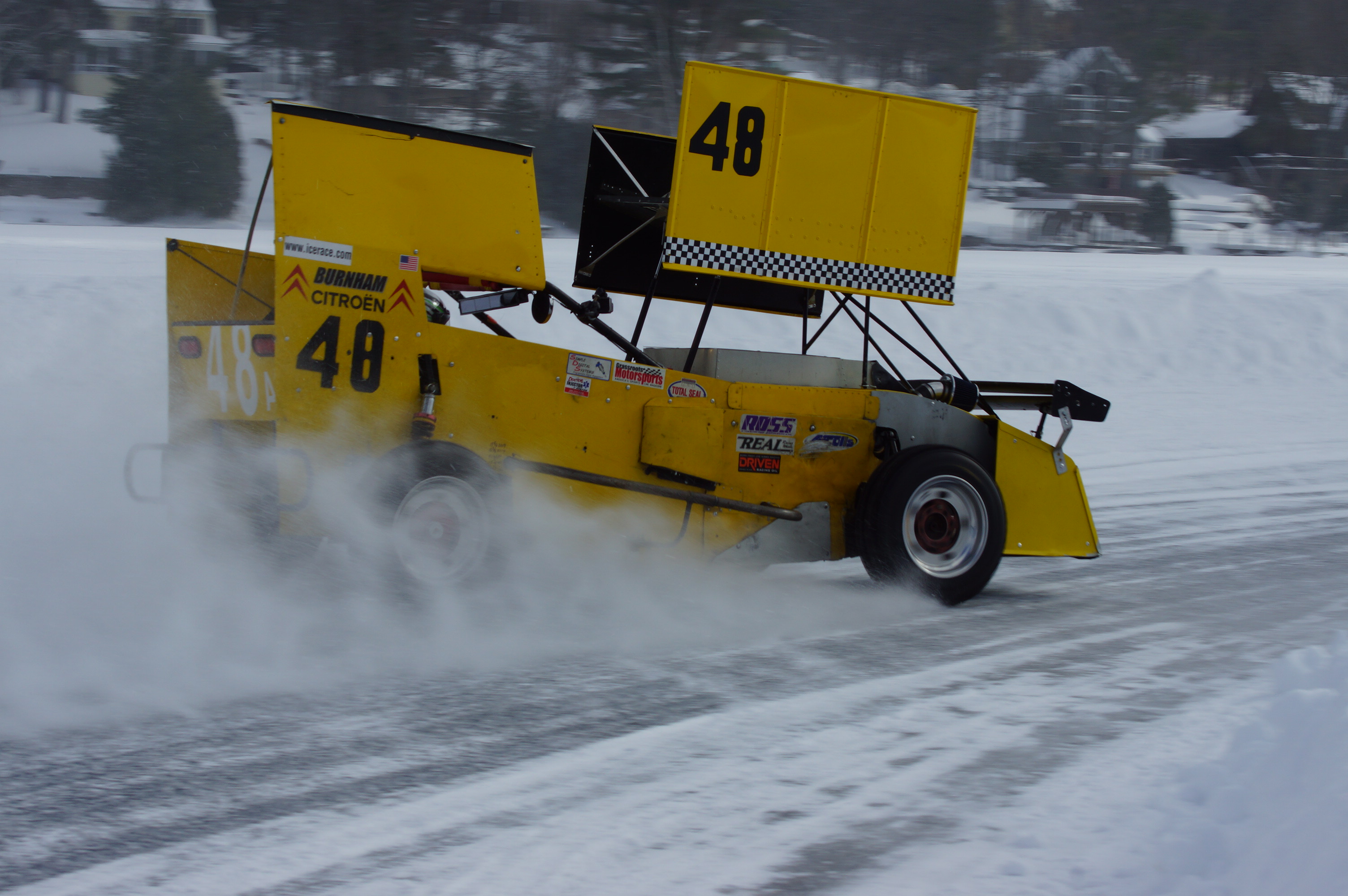 ---
Michael Waterhouse
Voorheesville NY
1990 Eagle Talon