Quote
john vanlandingham
Oh. wait.nevermind. I'm tired I wasn't thinking. I've been called all sorts of shit altely because I think people don't have scads of money to throw away for shit.... but it is clear the organsiers and Federation want rich people.
:-(
I thought about leaving this alone, but thought it was worth commenting on.
FWIW John, I don't think ANY of the shit you've received - ever - is because anyone has an issue with you supplying budget parts and helping people to see a more affordable path to enjoying rally and enjoying it longer. In fact, I'd suggest most people here are more than happy to point people in your direction for fabrication services with only a few caveats - none of which are 'deal breakers'
With a few exceptions, any shit you receive is well earned. In some cases, the shit you receive wouldn't be called shit by most normal people and certainly wouldn't be called shit compared to what you regularly throw out, often as the first volley.
If we look at it honestly I don't think you can blame either the organisers or federations for people wanting to spend more on this hobby than you think they should. That goes to everything from driving a blue Subaru to buying split collars for $26 for a pair and a spare instead of sourcing, or making, a custom fabbed option.
So if it's not clear, and it seems it isn't... thanks, John, for being a good source of information and affordable parts for the rally community. While I won't always agree with what you say or how you say it, your voice and dedication to the sport is a valuable part of the spectrum of opinions in the community.
---
First Rally: 2001
Driver (7), Co-Driver (44)
Drivers (16)
Clerk (10), Official (7), Volunteer (4)
Cars Built (1), Engines Built (0) Cages Built (0)
Last Updated, January 4, 2015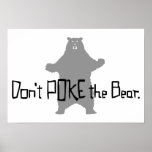 Quote
john vanlandingham
Blame is for idiots. losers.
Edited 1 time(s). Last edit at 11/22/2013 10:59AM by Morison.