First off - long time lurker first time poster. So a [very extensive] background behind this project...
I have always wanted to get involved with rally. I've loved racing since an early age and fortunately this local video store down the street from where I grew up had this huge collection of rally racing on VHS which exposed me to the sport when I was little.
When I was in high school I really wanted what my idea of a rally car was [2.5 RS, WRX, Eagle Talon Tsi, Xratty's] for my first car. Somehow that changed on a date with this girl I had a crush on. She drove a Volvo 240 wagon, which at the time I was very ignorant towards and hated. I asked her why hers looked sportier and her response was "my dad put wheels from a turbo volvo on it." I had no fucking clue what a turbo actually did, I just knew most rally cars had them and it made them go faster.
I instantly became enamored with 240 Turbo's. Hell I even forgot about the girl with the 240 and started searching to get my own. I searched the internet for 240's that raced, found John Lane's rally car and instantly wanted a 240. I looked long and hard for a coupe in my price range, but after waiting too long I got impatient and bought a sedan.
This car ended up making me want to learn more about cars as far as fixing them and understanding how they work. I ended up going to a trade school and became a Volvo mechanic for a few years. I held on to the car and continued hot rodding it, even to the point where it became a menace to California's smog-legal society. At this point, I had done a few track days in it, and I also took part in one of the early 24 Hours of Lemons races. So I was like, hey, I wanna make it a road race car.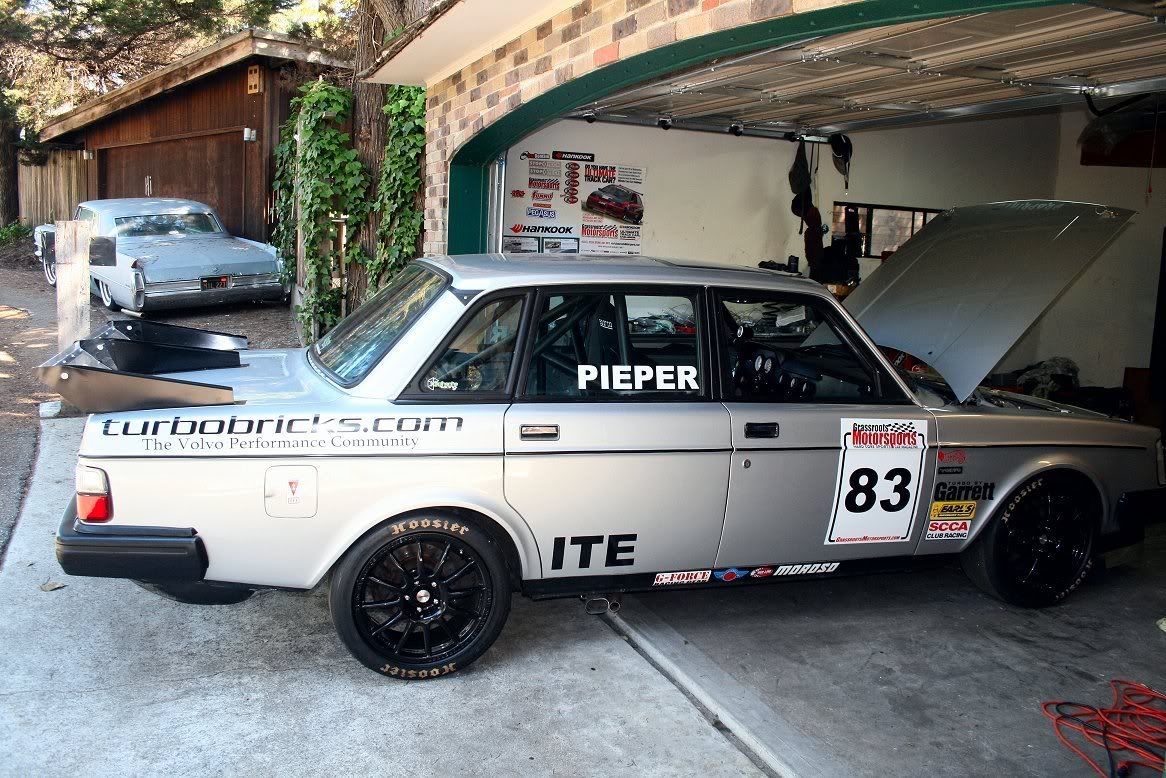 Did'nt work as planned. Encountered a lot of trouble and I was putting a lot of money into the car, and still did not have a proper idea on how much effort it takes to race a car. Did'nt have a truck or trailer. So I put the car on hold, bought a truck and a trailer.
At the time I was helping out a buddy who's daughter was racing a Honda at the local dirt track 15 minutes away. There was another division out at the track called "American Stocks" that was all 2nd gen Camaros, g body's and Thunderbirds sliding around. It looked fun. So I found an old Camaro chassis that had last been used in figure 8 racing in the mid 1990's for $500
Went from this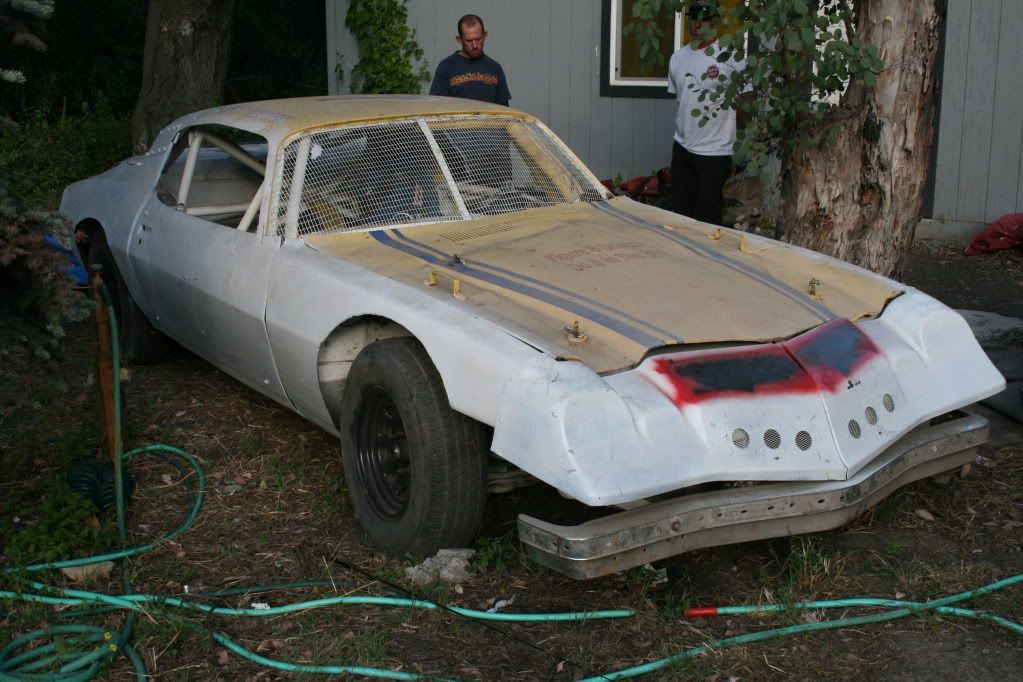 To This
I ran 1 full season and got multiple heat race wins, numerous podiums, and only finished out of the top 10 5 times [2 DNF's] in 25 races. With 20+ car fields. At the end of the year, I finished 6th in points out of 19 drivers who ran the full season. I was awarded rookie of the year.
I was kind of over it though. As fun as it was sliding around on dirt, I hated the politics, macho redneck mouth breathing attitudes, and other bullcrap that went along with dirt track racing. Funding it all myself, being the only person working on the car and being my only support most of the time at the track was hard.
So I sold it and started to go after racing the Volvo again in SCCA ITE.
I spent a few months spending mucho dinero on fancy drivetrain parts for it. I saved up some money too for a vacation too.
I ended up going camping at Mid Ohio for the Indy/PWC race, flew to Chicago and NYC and roamed each city for days on end on a bicycle. Afterwards, I took a bus to DC where I met up with a friend who I shipped all my racing gear to a few weeks earlier. We went and raced his Volvo 850 at New Jersey Motorsports Park in a Lemons race.
Between all the soul searching I did in NYC and Chicago, and the Lemons race, I came home and saw the car like this
And thought - why dont I sell all these fancy expensive parts I have, just put the thing back together with nice brakes/suspension and a cheap drivetrain? Than go race Lemons with my buddies and just have fun without worries.
So I did just that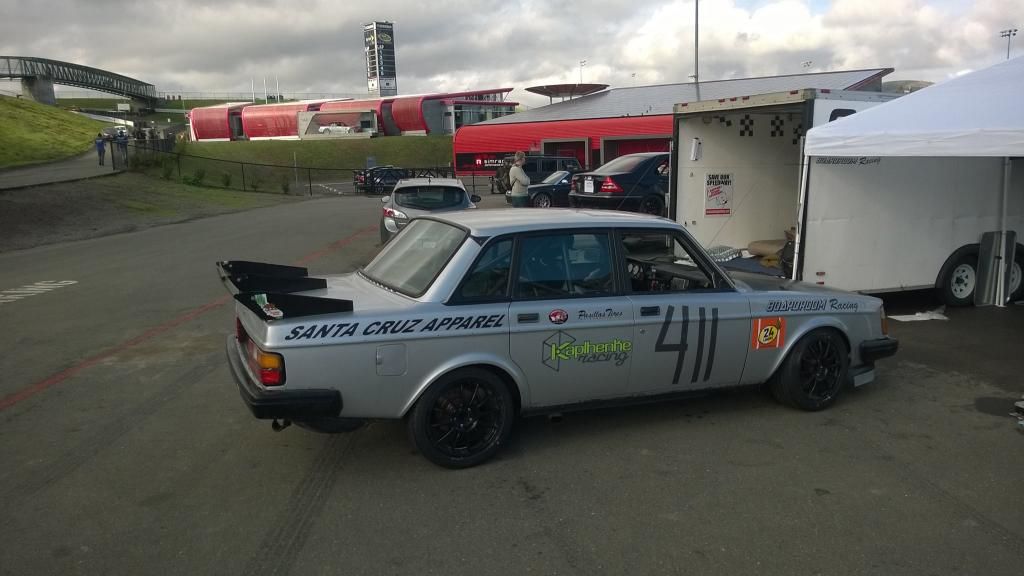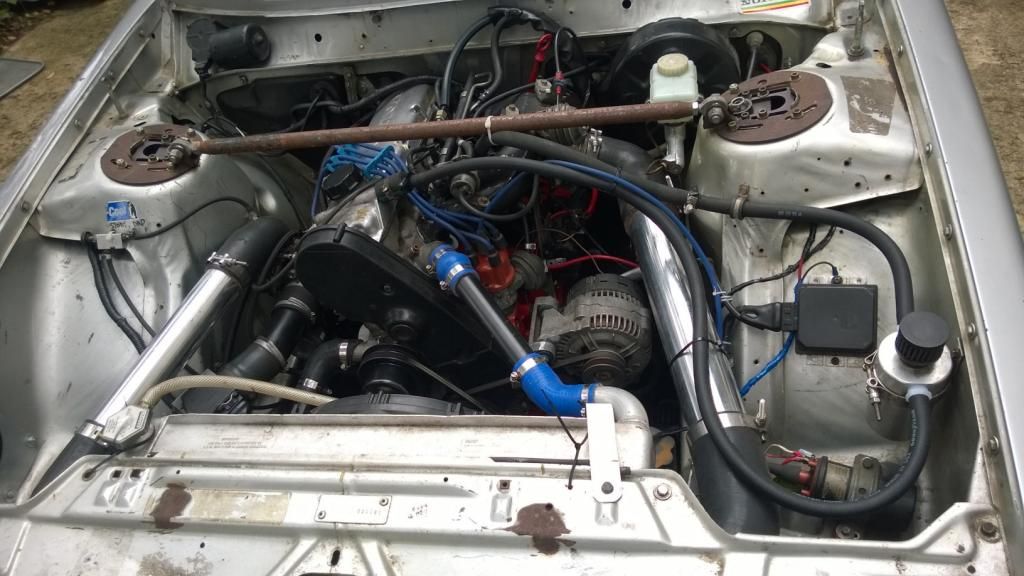 It's been fun as hell. But there's a level of stress that comes from putting a car you have owned 12 years in the hands of other people on a racetrack. For instance, the nice paint/bodywork [the paint job was a gift in 2003 from my grandmother done by a friend of her's for graduating] getting destroyed by a dumb mistake by someone you trust behind the wheel of your steed. But whatever I'll continue to stick random people behind the wheel of it, it's so much fun!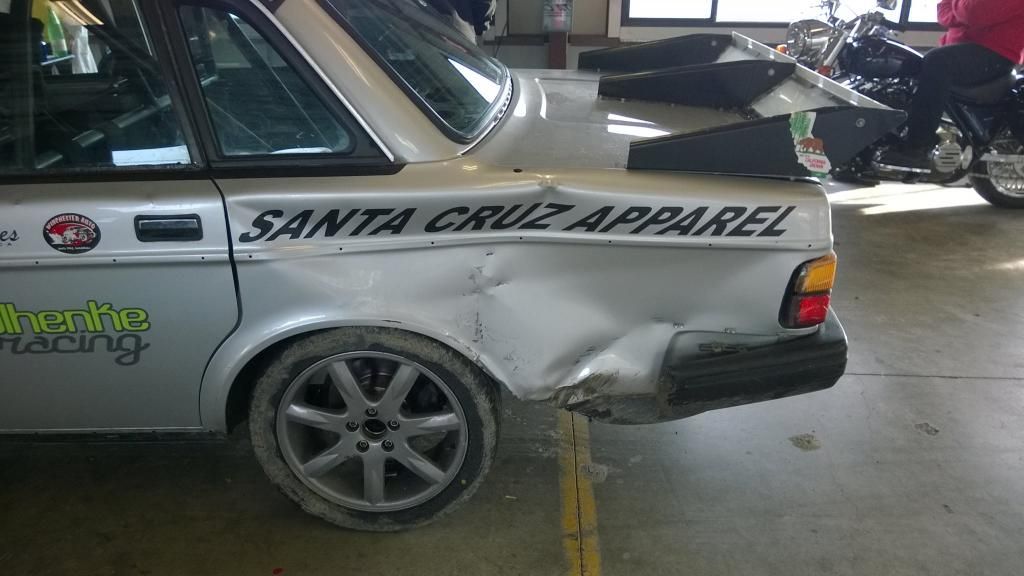 <iframe width="560" height="315" src="
https://www.youtube.com/embed/E6W5bBxpwWQ&quot
; frameborder="0" allowfullscreen></iframe>
So while Lemons is my new outlet for having fun with friends, I've wanted something to enjoy strictly for myself.
I had recently been searching for a car to use as a daily driver for a few months while I rebuild the transmission in my Dodge 3500. On a facebook discussion group, I found someone was selling their modified 1984 Volvo 760 Turbo. I actually knew of the car personally and the guy selling it, from being a moderator on Turbobricks.com over the years and also because he is fairly local and attended meets.
Much like my 240, the 760 was his first "car" he dicked around with and had owned it for 8 years. He rebuilt the B23FT 30k ago, added an Enem V15 Turbo cam as well as other numerous mods, including an M46 swap and reinforcing the rear subframe.
So while I picked it up as a DD, I've also decided I am slowly going to prepare it for stage rallying.
My plan is to start with it's current batch of modifications, as well as other simple mods [swapping to a stronger front crossmember, getting everything set up as I like] to make it good for rallycross. I am a 2.5 hour drive from Prarie City where a lot of the rallycross events are held. My best friend also lives near Glen Helen down south so I am going to go visit her later this year and take it out for an event.
While doing this I am going to be researching my best options as far as getting this thing prepared in a few years for stage rallies. I am going to take it slow.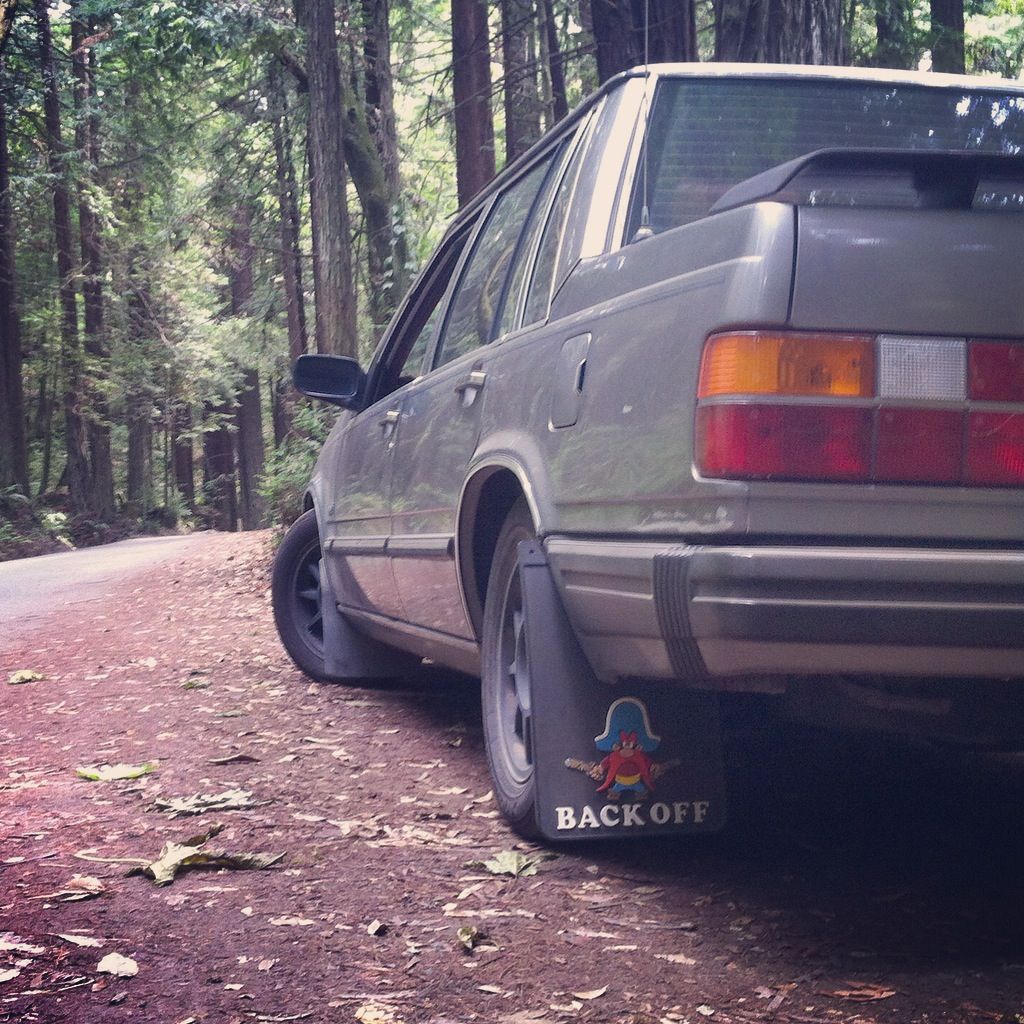 Currently, I am in the process of replacing the head on the car as well as the turbocharger. I found an ebay t3/t4 rebuilt with garrett internals so that will go on.
I will continue to update this thread with progress on the car as well as how events go. I plan on running Glen Helen, Prarie City this year and also am thinking of doing the Mendocino TDS rally with it

Edited 1 time(s). Last edit at 07/09/2015 02:48PM by pat244ti.