Zach, no idea if I should say anything or if you want advice cause all the negative things I see all over, but what the fuck, good intentions and all:
Anybody who i talk to knows I say PLAN. The key to happiness is planning..
Those VR6 things are a) heavier b0 heavier in the wrong place, and come with a sky high ratio final drive..
They DO make OK torque---roughly 180 ft/lbs which is GOOD when
a stock 2,0 16v
makes maybe 130 ft/lbs or a smidge more..
Not bad but nothing to get too excited about.
And remember in n.a. motors I stress "What da engine doan a-make in ft/lbs, the final drive does"
But sit back and think ahead (and think back 30-40 years for that matter)..
Now roll your eyes back about 20 degrees and breathe...
We're now end of ice season and you had a buncha fun (I really heart ice racing, good cheap mindless fun) and you're moving ahead but already there's a little guy on your shoulder like this: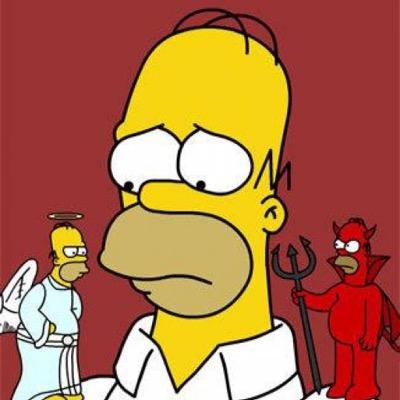 Yeah and the one is saying "Yeah more motor, that's the ticket, Yeah just imagine" (I don't know which one is saying it honestly)
Everybody does eventually.....
and then you immediately see the problem. That VR6 is a kinda "run it like it is or pay the piper big time motor"
With a nice 2,0 16v you can easily mod it, make it funner, not break the bank AND save 70+ lbs of weight..
Then you're in the bestest class: Group 2..
And then just the normal VW problems of gear ratios and final drive at an affordable price.
Remember you were getting all reflective? You were supposed to also be thinking "did anybody ever in places where there's real established hard competition ever use the VR6 ---or really much more than a simple 2,0 16v to go like stink (willfully ignoring the last 20 years of a certain Nordic made )2300 8v car matching and beating factory prepped German 2,0 16v cars?"
And reflect how a young, but good Ozzie came to merikuh and stomped to death every single Open and Stupor Ploduction turbo AWD cars save 2or at most 3 in a little meek 1600 16v n/a car.
1600cc 16v....And you could (snap) do a nice 2000cc car for easy money (maybe only splurging for some nice forged hi comp pistons so you could do like 11.5 comp (that's not crazy considering how many VW engines are 10.8 stock).
Think about it.....and click the sound effect again
---
John Vanlandingham
Sleezattle, WA, USA
Vive le Prole-le-ralliat
www.rallyrace.net/jvab
CALL +1 206 431-9696
Remember! Pacific Standard Time
is 3 hours behind Eastern Standard Time.
Edited 1 time(s). Last edit at 12/05/2015 03:15AM by john vanlandingham.