You're going to hate me for this. I wanted to use a Volvo S40 rotor because they are light, cheap, can be shared with one of my other cars, and was guaranteed to work with VW calipers because the car used the same manufacturer. But the VW calipers (A4-chassis cars - Golf/Jetta/New Beetle/front-drive TT) will sort-of mate up to Mazda E-brake and are also aluminum.
I found out by accident that Wilwood (Superlite?) brackets have the same 3.5" bolt spacing as the VW units. And it shocked me to learn that the combination of Volvo-Mitsubishi brake rotor, VW caliper, and circle track bracket fit exactly the right depth if I was willing to run a 1"+ caliper spacer.
I'm not, so i just did this: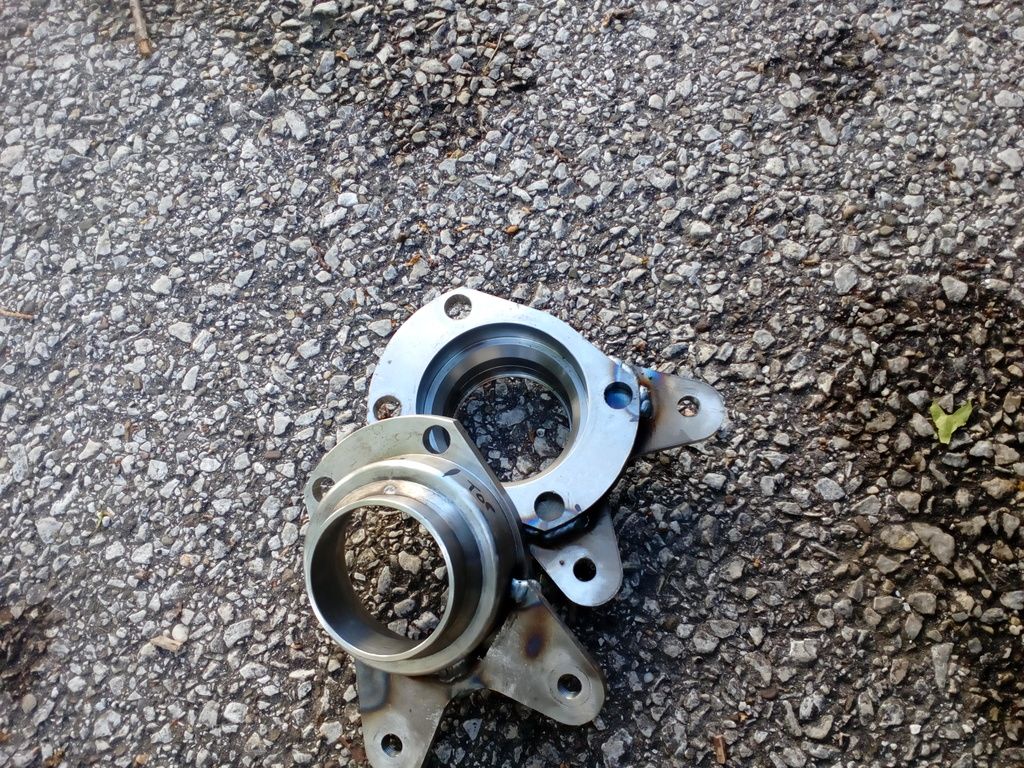 Drilled through and now the brackets are belt and suspenders welded and through-bolted. Can't use standard 1" long 1/2-20 T-bolts due to the added thickness, but that is what angle crinders and longer bolts are for. Now I just gotta get some 1.25" diameter bar so I can weld the ends onto the rearend. But DAMN anything precise enough is super, super expensive...
---
Pete Remner
Cleveland, Ohio
1984 RX-7 (rallycross thing)
1978
Silence is golden, but duct tape is silver.
Edited 1 time(s). Last edit at 06/15/2016 08:04PM by Pete.