Pat, re Alperti's statement about towers-----and the attendant long travel coilovers..
Which he has had on the car from day 1.
How does he know they don't make that much difference? Since that's all he has rallied with?..
He's a scientists and should know you need a base-line...someplace to start before a change is judged one way or the other.
Better compared to what?
You evidently want to believe whatever and whoever, don't believe me..even though his stuff I made..
Look beyond forums with happy and only 1/2 or 1/4 educated guys
in this field..
Look at the most successful RWD in human history: Escort in Group 4 spec.
What makes it a Group 4 spec car--capable of winning to this day?
What's different from a Group 1 or Group 2 spec? aside from 200-255 hp---or maybe because of 200 to 255hp..
Towers and long links
Look at GpB Celica
Link boxes--and that's the way I make them--kinda what I call "Shoe box" design cause I don't have a brake to fold and bend--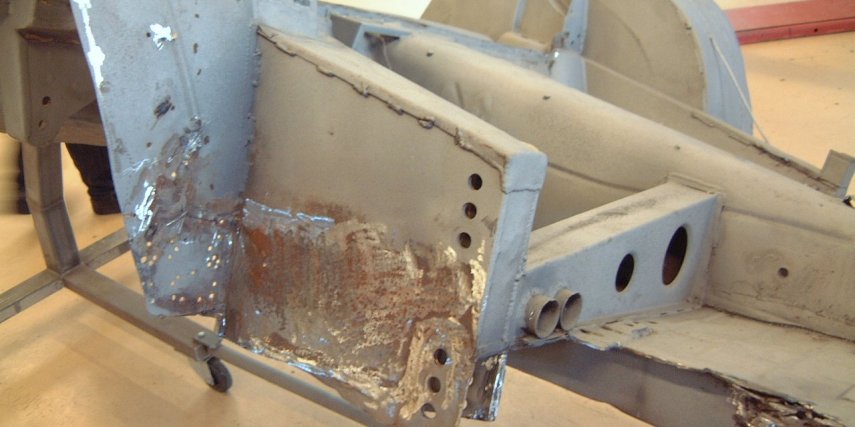 And towers:
And long travel 50mm Bilsteins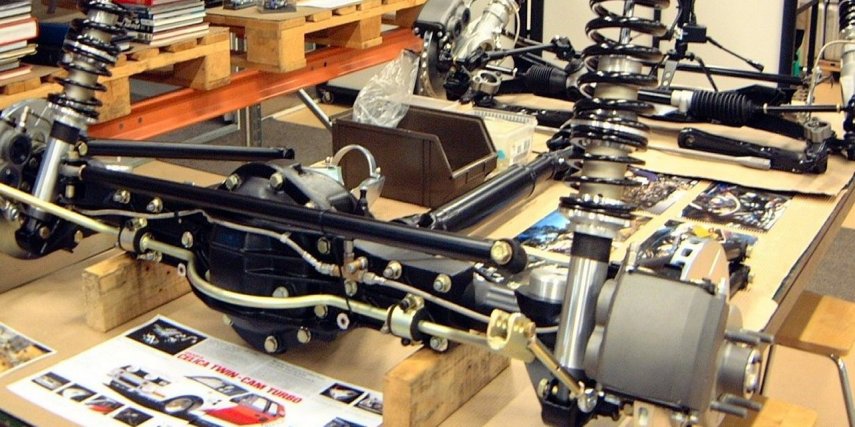 And engine mounts going to chassi rail:
Simple mounts off the engine--as we al know a chronic problem on even road car volvos
And what do you see in the LAST ever decently successful RWD car in all WRC history?
Same---only by then the tower is already incorporated into the shell--so no addition needed..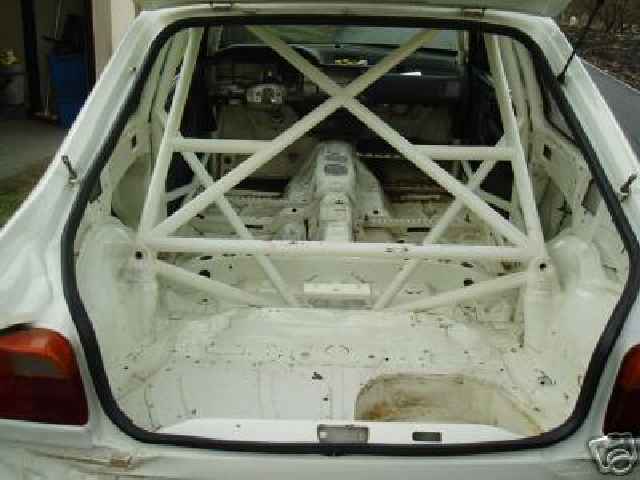 It seems to me that the addition of towers---and long links to slow down the arcs suspension moves in---is a well establish normal thing to do when and if the rules allow it..And hardly more work at the build stage ---and certainly less work at build stage than later..
Long travel and super easy spring choice and spring change is advantageous enough to make it a worthwhile thing..Travel= grip...
ALL the guys with Corolla who did towers and links ALL loved how the car works...
40+ years of Escorts and their results points to its advantages.
Travel = grip...
There's the insanely overpowered V6 up here and it runs shock and spring in normal position and he has to back off 2-3 times out of corners because of lack of grip....(and while everybody is all agog out of the power---and reliability of that engine--which I supplied the internals for---if one does the math for the output times reduction in the box and reduction in final drive, it is not insanely more that what a sane person can do in a Redblock...530 ft/lbs x 2.2 first x 3.08 axle= 3591 ft/lbs to the ground is first.. 280 ft/lbs x 2.95 x 4.3 axle = 3352 ft/lbs....In top 500 ft/lbs x 1:1 box x 3.08 axle = 1632.4 ft/lbs to the ground versus 280 ft/lbs x 1204 ft/lbs down the insane thing having about 25% more ft/lbs in 4th....but at a 450lb more weight...)
Point is not DRASTICALLY more power at maximum and lots of problems with grip..
Grip is your friend and its easier to get grip with easier shock set up..
Do what you want but think ahead and look what other cars did when they went higher power...
EVERYBODY did something like this if and when the rules allowed...
And if you are thinking you might wonder "Why does John push this (old well established and proven idea) idea so much? Its a natural question..
---
John Vanlandingham
Sleezattle, WA, USA
Vive le Prole-le-ralliat
www.rallyrace.net/jvab
CALL +1 206 431-9696
Remember! Pacific Standard Time
is 3 hours behind Eastern Standard Time.