Chris, did I mention the idea about drawing arrows indicating force and directions? Car going this way

Force going this way

Ram the skidplate into the rock and resultant force into the car is:

So the force wants to bend things BACK. It seeeeeeeeeeeems a smrat person would want to make the mounts spread the load into strong areas behind and above. Only thing even half strong on any car, but particularly Fuck-uses is the vestigal inner chassi rail since its maybe 3 times the thickness of the rest of the sheetmetal or around paper thin..
Soooooooo, if'n it was smeee, I'd make something flat, outta say 3/8" plate, angling up from the front of the sumpguard up to chassirail and put a couple or 3 bolts into some captive bolts welded into the INSIDE of the chassi rail, with the bolts passibg thru so as to spread the loads into the whole box and not just the outer sheetmetal.
Something vaguely like these.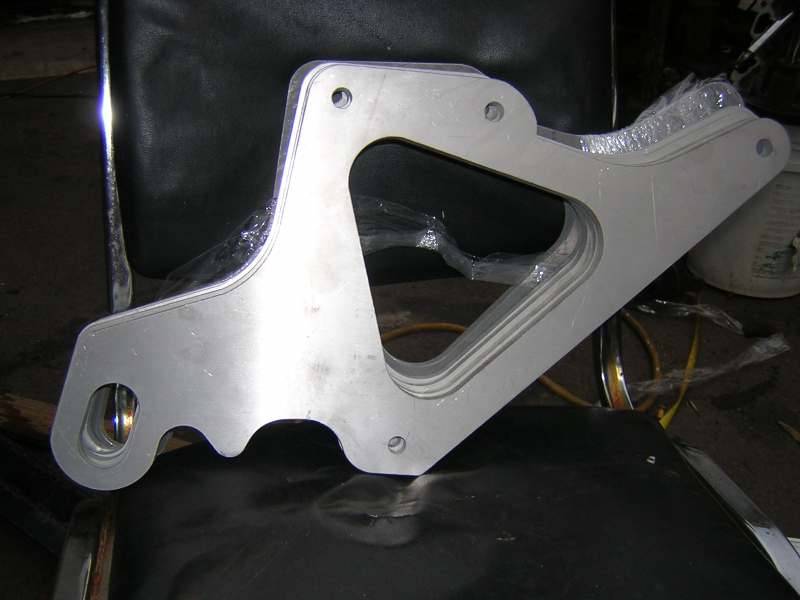 Going across the front I like a simple L pieces with caps on the end with a single captive nut so the thing will tend to pivot as the sumpguard bends.
In the back something kinds sort like this but scaled down and made of steel seems arf-fully nice with a single bolt again on the SIDE acessible from the outside of the car---not underneath, an insane proposition assuring woe and tears when the bolt heads get wiped off, or if countersunk like some like, the heads scraped by some rock making it impossible to put an allen wrench in the mangled hole..: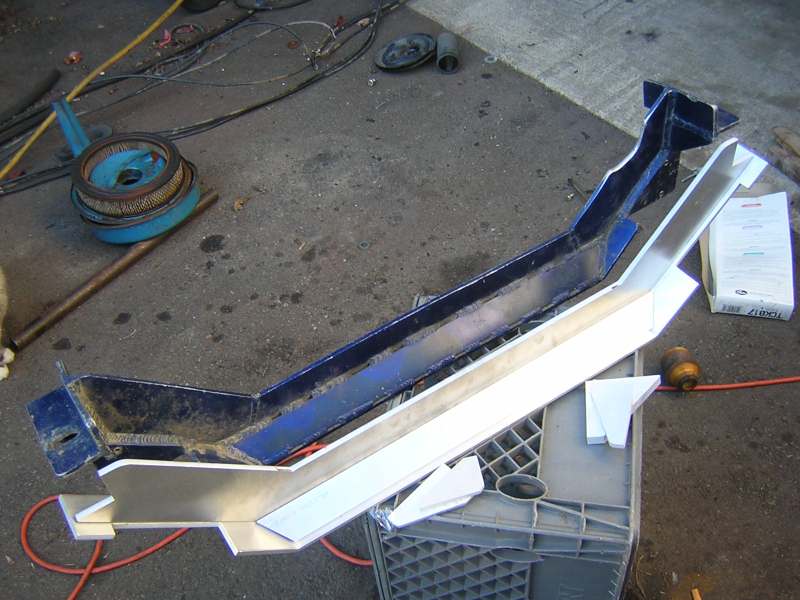 Why flat material on edge? Cause its really hard to bend something on edge. So for a light part on edge is good, or a good part is easy to make light.
Remember, your car is heavy, has almost no Beee Haitch Peas, and even less of the desirable Phhhhht/lebz aka Torque..
---
John Vanlandingham
Sleezattle, WA, USA
Vive le Prole-le-ralliat
www.rallyrace.net/jvab
CALL +1 206 431-9696
Remember! Pacific Standard Time
is 3 hours behind Eastern Standard Time.