There was a fairly big discussion on door bar construction a couple of years ago and the merits of either design were played out with no particularly solid conclusion from what I can recall. (Typical unfounded opinion web forum type discussions)
While I say there wasnt a clear winner, when you look at most of the builds out there, they tend towards being two bent bars rather that one continuous bar and one intersecting.
The biggest fear with using the intersecting design was that in a big enough crash the door bar would separate at the weld and start taking core samples from what ever is in its path - most likely a seat and whatever is in the seat.
I can't truthfully comment on how valid the concern is, just saying it was raised by many people with a greater knowledge of weld strength vs. solid sections. I'm pretty sure I've seen lots of homologated cages that include one sectioned door bar, so it can't be that big of a concern.
---
First Rally: 2001
Driver (7), Co-Driver (44)
Drivers (16)
Clerk (10), Official (7), Volunteer (4)
Cars Built (1), Engines Built (0) Cages Built (0)
Last Updated, January 4, 2015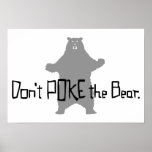 Quote
john vanlandingham
Blame is for idiots. losers.