So, at that point, rear ends were done and the engine bays of both cars were empty. I don't have pics of the broken trans mount, but I welded that back together and prepared to put the 01a into the 4k. I ordered up some 034 Motorsports engine and trans mounts, wheel stud kit and hood pins.
Bye bye stupid wheel bolts.....
With the mounts in, I dropped the 01a into the chassis. Pulling apart everything I kept thinking how I was going to do the shifter linkage. The linkages themselves between the 2 trannies were completely different, as we're the mounting spots of the shifter and the entire tunnel itself. Here are the 2 shifters side by side.
4k on the left, 90q on the right.
With some thinking and measuring, I hacked apart the stock 90q shifter along with opening up the trans tunnel a little bit, and made this!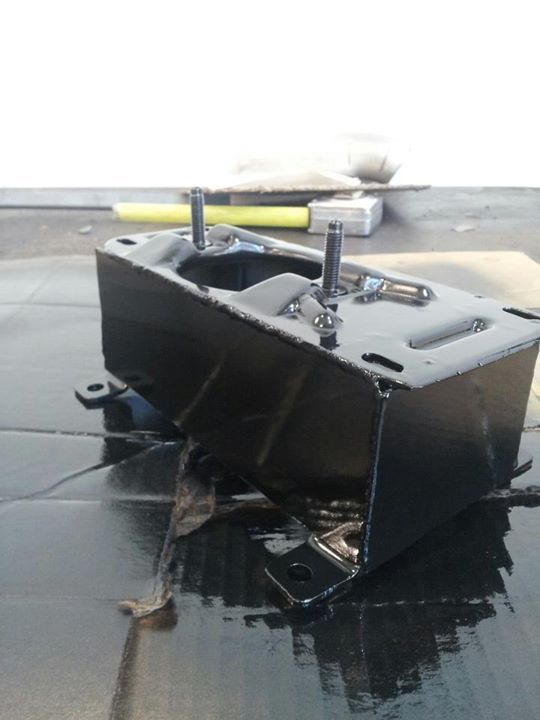 Puts the shifter like 5" higher while keeping the linkage angles the straight. Normally VAG cars suck sometimes with how low their shifters sit in relation with the steering wheel. Problem solved! This picture is recent btw. As you can tell I've started gutting the car in prep for wiring and a cage...that's later though!