I don't think a proposal would fall on deaf ears, but I do think the bar you'd have to clear in terms of showing why the requirements should be relaxed would be too high.
About a decade ago, I think, the rally sprint rules allowed for a 4 pt cage (Basically just the main hoop and backstays. That was changed to a full cage, with door bars, because the events were held on 'real roads' with trees and other risks that the full cage was designed to protect against.
The question is one of 'while a slow car hitting a tree with the door won't bend a full cage, what happens in that same accident without a cage and door bars?'
Maybe the real problem is the clubs aren't bothering to host the stepping stone events.
Rally Sprints, as regulated by CARS are a great middle ground in many ways:
1) full cage. (yah, not cheap and makes it a dedicated car for the activity...)
2) Full Safety gear, but seats not regulated, HANS not required, Race Suit not required
3) 80km/h max average speed
4) License issued by the region: likely means no medical, no first aid
So, is the issue that the jump from rallycross to stage rally is so large or that no clubs are hosting the 'bridge' events that are available to be held.
There 'might' be an argument to be made for relaxing to RallySprint requirements for competitors who don't exceed 80km/h max average speed in an event... but that is SO event specific that it would be hard to apply. If someone breaks 80 average, are they banned from the rest of the event?
It would be worth talking to Chris about what could be brought forward. I could see a speed factor based allowance getting some traction, but we don't presently use speed factors in Canada. (Although I suspect we will - in conjunction with seeding - soon.)
---
First Rally: 2001
Driver (7), Co-Driver (44)
Drivers (16)
Clerk (10), Official (7), Volunteer (4)
Cars Built (1), Engines Built (0) Cages Built (0)
Last Updated, January 4, 2015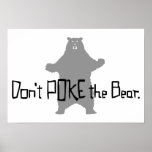 Quote
john vanlandingham
Blame is for idiots. losers.