Quote
Mad Matt F
the justy, the echo, the lada... they are not fast. yes accidents happen to slow cars...
Actually, the worst non-fatal (but life changing) injury I've seen at an event was in a 'slow' car on a slow corner.
Quote
Mad Matt F
I really think we should be pushing some speed factor rules like drag racing...
Such as?
Can you point to other sanctioning bodies who do this for rally? (CAMS does, I think)
As a side point. The Sprint is an absolute SHIT seat. I can't imagine spending a whole day in one of those.
---
First Rally: 2001
Driver (7), Co-Driver (44)
Drivers (16)
Clerk (10), Official (7), Volunteer (4)
Cars Built (1), Engines Built (0) Cages Built (0)
Last Updated, January 4, 2015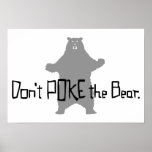 Quote
john vanlandingham
Blame is for idiots. losers.