To bring this back from the dead:
We went at it and got the car back together. Quite pleased with how everything turned out, and the car is going to its first event at Cochrane this weekend

Over the course of the past couple months, I stripped the floorpan down to bare metal throughout the front of the car. This was tough with so many layers! Days upon days were spent in coveralls and a dust mask getting rid of any surface rust so the car would be taken care of once and forall until it dies (presumably, this will happen with a newb crashing it). No pictures, but I did find out recently that these things are amazing:
The best way to get into tight nooks and crannies to get rid of paint/rust. And they actually last a long time if you don't overspin them

Not the prettiest welds, but this sheetmetal and that seat mount bar are not going anywhere EVER!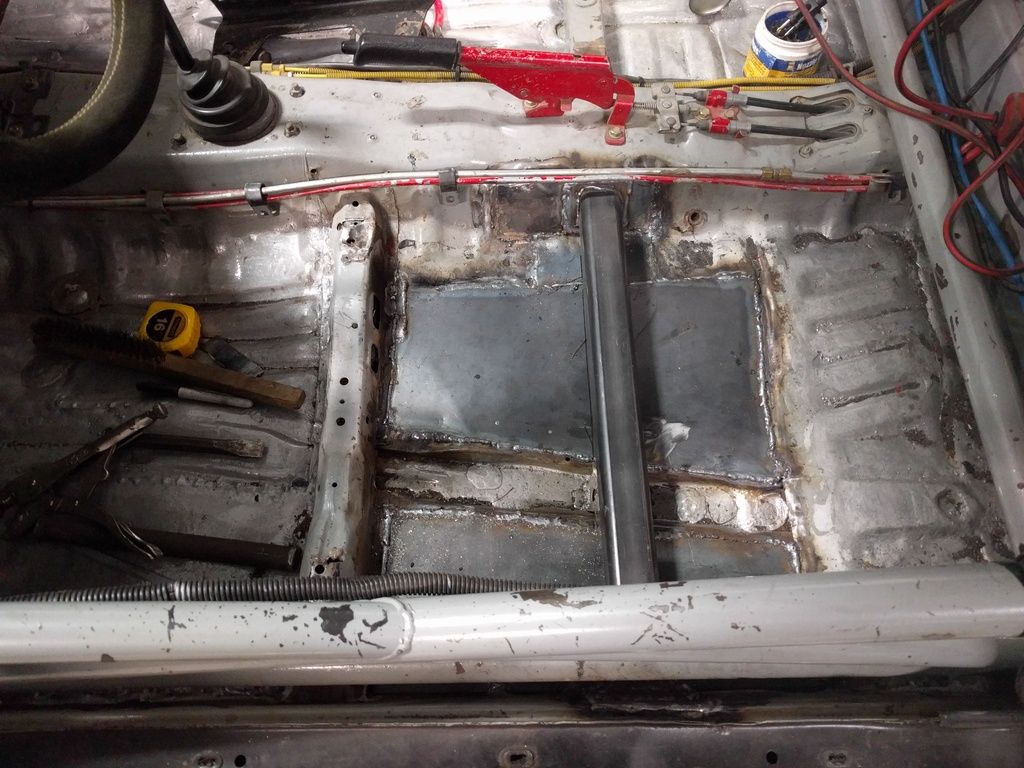 This is what the car looked like sitting in my condo's underground parking for 6 months, the concrete dust from the new build is INSANE: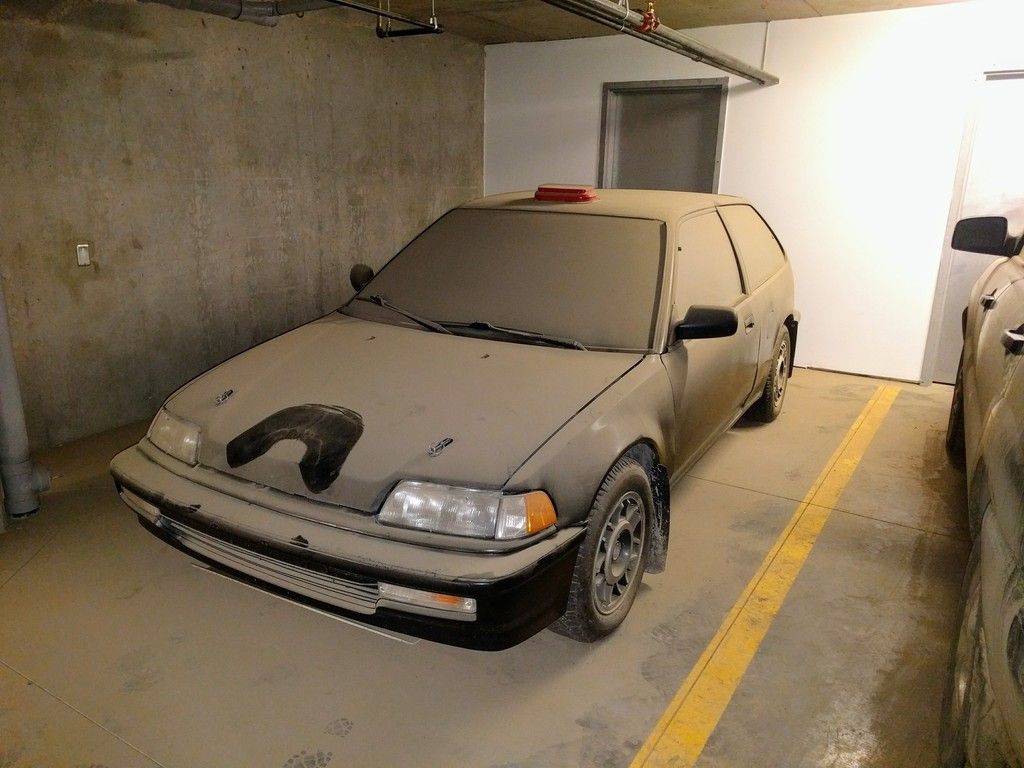 The final product cleaned up: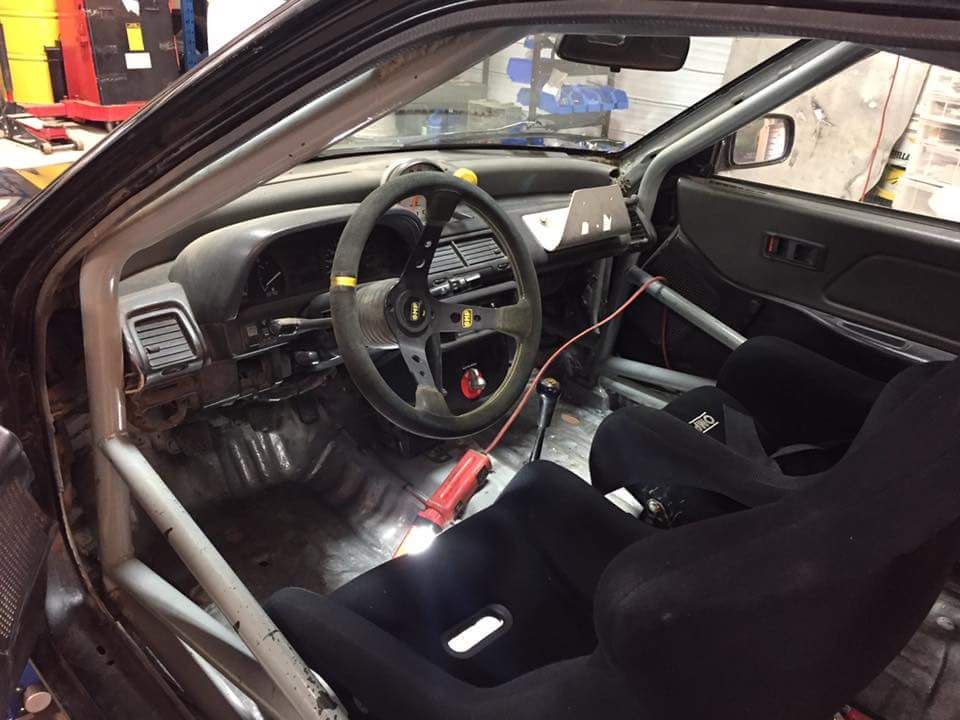 Mmm, RFX 14" gravel rally wheels from Revolution! Hopefully the 14x6 fits ok, probably should have went 14x5.5 but oh well. They are for a Micra, but they fit perfectly fine on Civics as well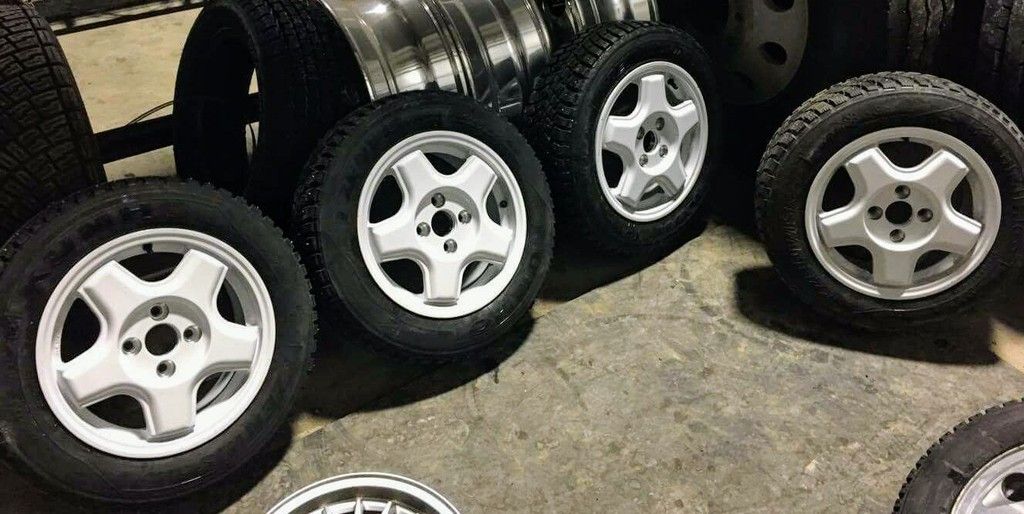 Peter Brook and Pete Chadwick are renting the car, so the team name is apt:
The Cochrane Rally area has gotten a TON of snow the past week or so, way more than I've seen in at least 5 years I reckon. The car is currently sitting on stock suspension... with 200lb of cage, and 400lb of dudes in it, she sits pretty low. As a last minute solution, I ordered brand new coils for a EK civic. I would have went used, but finding any was impossible! It came out to $200cdn, which is fine as they will pair nicely with the bilsteins on order for a winter rally setup. EK coils raise a EF civic 2", which should definitely help while keeping the car easy to handle for beginners.
Edited 1 time(s). Last edit at 03/09/2017 11:42AM by dreamsofjvl.