Now boys, you two play nice.
Choose your sidearm.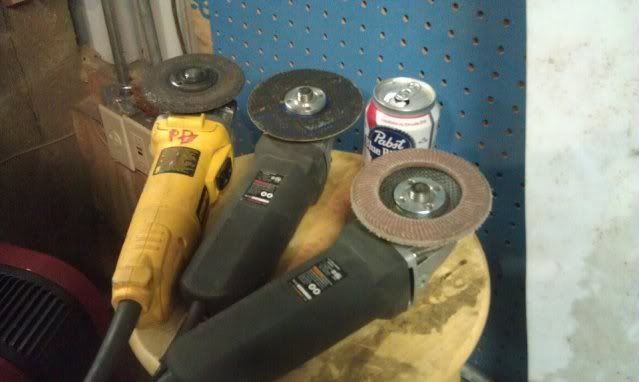 More progress. Seat pedestal is gone, seams all most all cleaned up.
Last night we the car got rotated belly down to hang the axle and start fabbing the pan hard mount.
Got all of these together.
The shiny silver links are TSS bars that we had nickel plated. they are super beefy in comparison to the others. We are going to run the TSS bars as the lower links with the light weight bars as the upper links and pan-hard. 1 spare pan hard, 2 spare links.
and here it hangs.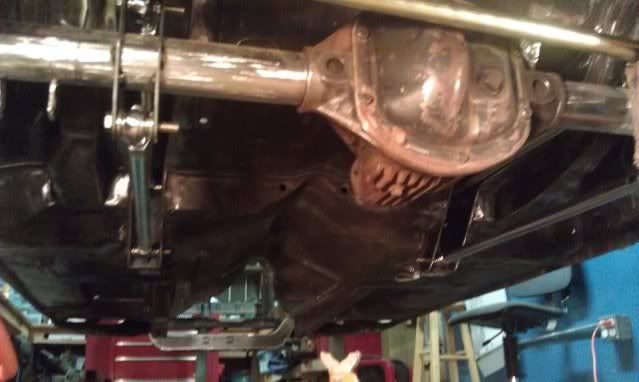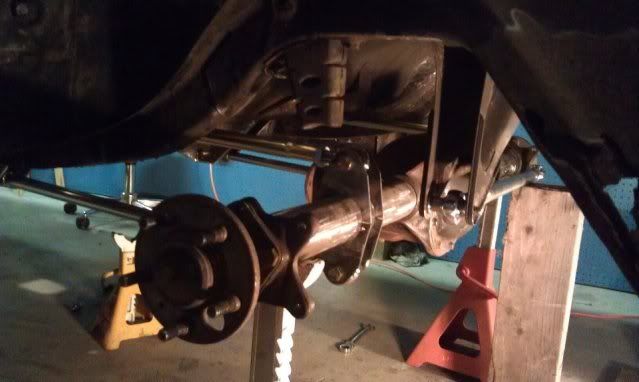 Still waiting on William to get us the axle tabs for the shock mounts but those will be here by the time we get done with the pan-hard mount. Then its time for more big holes.
Farväl
---
Zap zap my ass...